Vacations should be a fun time for you and your family to kick back and relax, to see the sights and sounds of a new place, or visit a city you love.
As you are cruising in the Bahamas, taking the kids to Disney World, or eating escargot in Paris, the last thing that should be on your mind is: is my home safe?
Before you leave for any trip, no matter how long or how far away, take some common sense steps to ensure your house is in order when you return. We have a few simple suggestions for how you can protect your home while on vacation.
Maintain your yard and don't let mail or newspapers pile up
In general, keeping everything looking normal—in other words, looking the way it looks when you are around—is a great way to prevent thieves from singling out your house as a low-risk target.
If you subscribe to the paper copy of a newspaper, you should call their customer service number and suspend newspaper delivery to your home for the duration of your trip. Criminals know a house is unattended when they see tall grass and a pile of newspapers on the porch or driveway.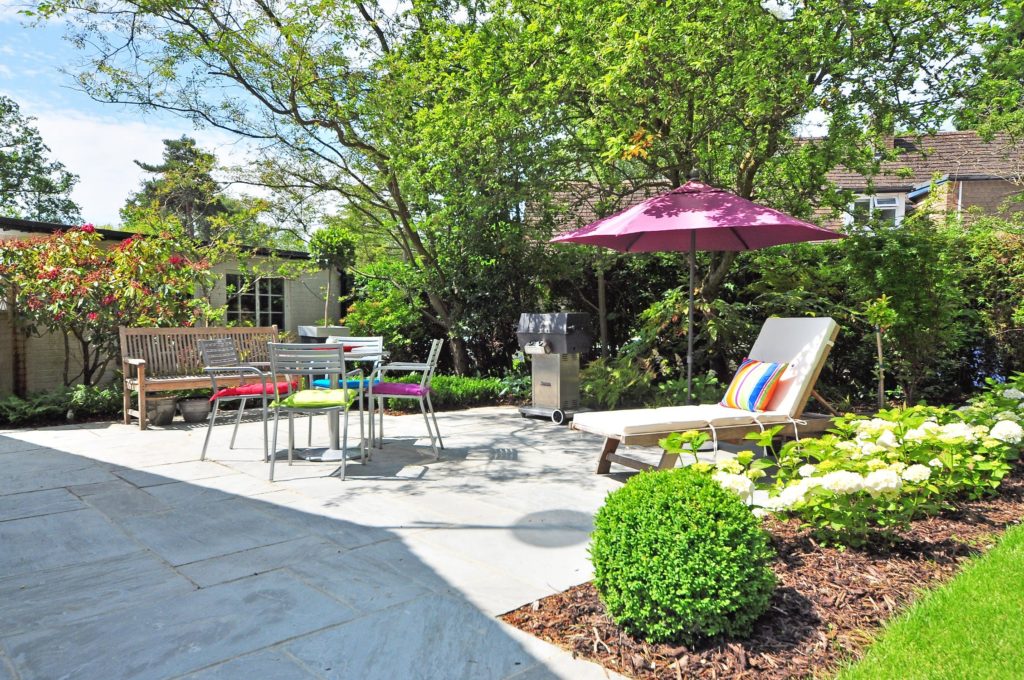 A stack of unopened mail in your mailbox or on your front porch could also put your house at risk. For absolutely no fee at all, you can sign up online to have the USPS hold your mail at your local post office for 30 days.
For trips longer than 30 days, you should set up mail forwarding or arrange for someone else to pick up your mail for you. Otherwise, have mail sent to a PO Box if this is an option. If you're expecting any large deliveries, have them dropped off in your backyard, or again, have somebody you trust pick them up for you.
Install timed lights inside and motion-sensing lights outside
As mentioned before, most intruders will not bother with a vacation home if it looks like someone is there. Consider setting up timers that can consistently turn the lights on and off at a certain time of the day when you're not around so that it seems like you never left.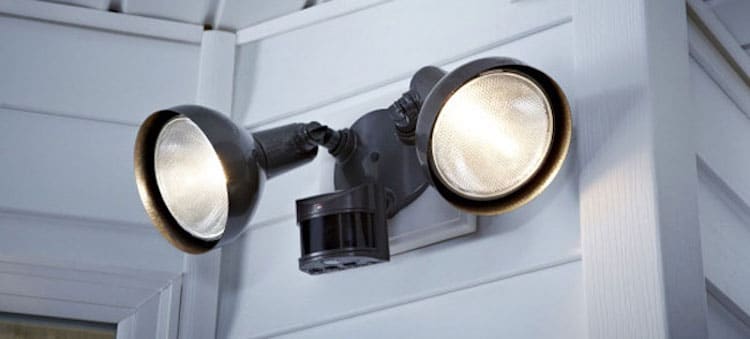 Burglars prefer being in the dark where they can't be seen, so installing motion-sensing floodlights on the outside of your home to light up any dark areas, doors, or windows can make criminals think twice. For outdoor floodlights, you can't go wrong with a company like RAB when it comes to product quality, cost-effectiveness, and energy efficiency.
Conduct an annual safety audit with the help of your local police
As with normal home maintenance, you will want to make sure you are conducting an annual safety audit. When you request an audit, your local police department will send a home security expert to your home to analyze your home's vulnerabilities, as well as suggest potential ways you can reduce risk.
Normal wear and tear causes security issues for all homeowners. In an area with high, short-term demand for vacation homes, expect an above-average level of wear and tear on rental properties.
A safety audit can help you determine any maintenance issues that might become a threat to the security of your vacation home in the future. The earlier you know the risks, the earlier you can start mitigating them!
Leave your car in the driveway
Taking a cab or Lyft/Uber to the airport so you can leave a car in front of your house is another excellent way to make it look like people are still inside your home.
If you're taking a road trip and can't leave a car behind, see if you can have a neighbor park their car in front of your house.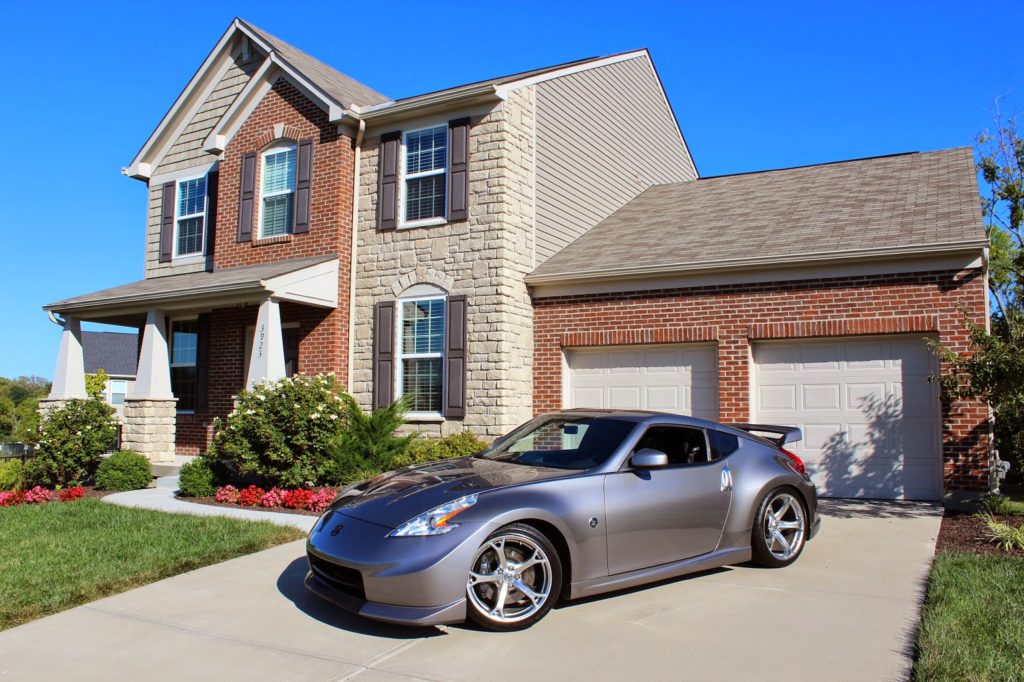 Check your locks, and upgrade them if necessary
Before you go on your trip, you may want to consult with a locksmith to have him/her give your home a security inspection to see if any of the locks on the windows or doors aren't as secure as they should be.
Once you've installed working locks, remember to routinely check up on them to see that all of your doors and windows are properly sealed and secured. A faulty lock can mean the difference between a safe home and your house being robbed.
Smart locks are a necessity for any vacation home, as they completely eliminate the need for a key. With smart locks, say goodbye to the risky tactic of leaving guest keys hidden under mats or potted plants! Instead, unlock your front door by using an app on your phone.
A great smart lock for the job is the Yale Living Touchscreen Deadbolt. You simply lock and unlock your home using a unique pin code, which you input on the lock's touchscreen keypad or via your smartphone.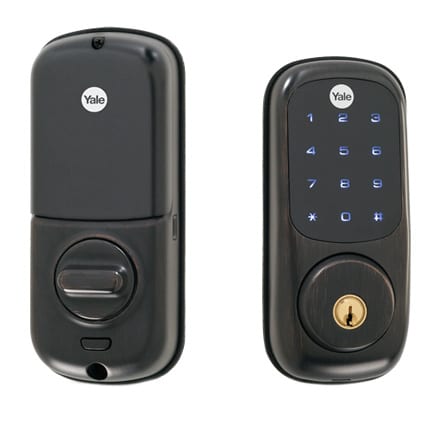 The lock features Z-Wave technology, so you can integrate the smart lock into your home automation or alarm system for even more functionality.
With smart locks and a keypad, you can keep track of who comes into your home and when because you can give each person a unique code. You can also add and remove individuals' access very quickly from your phone in case you need to give someone temporary access.
If you're curious about how this technology could benefit you, the following is an example. Let's say you have a friend who is visiting the Cape and she wants to stay in your home for a night. Or maybe you've rented your home out for a week to a recently married couple via Airbnb.
You don't want to make extra keys that could get lost or worse, duplicated. With a smart lock, you can give your visitors access at specific times or days. The code you give them will automatically expire after a specified time, taking away their ability to get back in your home after their stay is over.
Get to know your neighbors
Fostering community between neighbors is essential to preventing crimes in your area. One important step you and your neighbors could take to increase home security for the whole community is to set up a neighborhood watch program.
If everyone is actively watching each other's backs and reporting on suspect activity in the neighborhood, you're far less likely to have to deal with a break-in. This is especially important if a neighborhood has a high proportion of properties being used as vacation homes which see seasonal demand and are more likely to be targeted.
Take the time to get to know the neighbors surrounding your vacation home! Make friends. Have them over for a barbecue or for a cozy dinner party and introduce them to your dog.
Schmoozing your neighbors might not be your favorite activity in the world, but if it means building stronger trust in the community, it's worth the effort. The more people you have looking out for your property, the better the odds it will stay safe.
Install a burglar alarm
Installing a security system will allow you to monitor your home while you're away on vacation. Being able to watch in real time what is going on back home is a great way to reassure yourself everything's fine. Also, another benefit is that you'll never have to second guess whether or not you left the stove on.
With a smart security system like the Honeywell Lyric, you can arm or disarm the system from your smartphone, allowing you to make sure that any guests or neighbors that need to access your home while you're away can get in when they need to without setting off the alarm.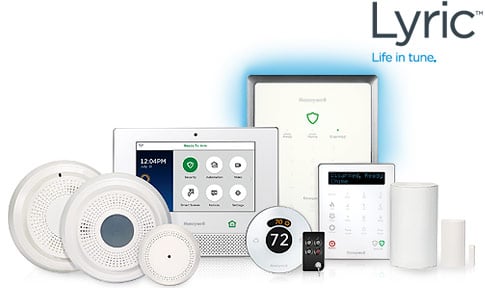 This feature also prevents the need to give away your security code to multiple parties. When they need to get in, you can disarm the system. And then when they leave, you can arm it again without giving anyone access to your code.
Make sure that your security system has the capacity to not only notify you on your phone of a possible emergency, but that the security system is also monitored 24/7 by a live call center that can send out emergency services if needed.
Shut off the water main
Several years ago, after vacationing for a couple of weeks, my aunt and uncle returned to a flooded basement. The flood destroyed decades of memories and caused thousands of dollars in damage.
Ever since then, everyone in my family has been vigilant about turning off the water main before long trips. As a result, we've all avoided vacation floods.
Floods can occur even in well-maintained homes when pipes burst, dishwashers leak, and washing machines break down. Protect any areas of your kitchen, basement, and bathroom with a flood sensor so that you will be notified immediately if the water level reaches a dangerous threshold in that room. The notification will give you the advanced warning you need to get a plumber to your home immediately.
Install outdoor security cameras

In addition to standard sensors on doors and windows, it is also important to have motion activated cameras to document any intruders or vandalism. You also want to make sure that your cameras can stream a live video feed to your phone so you can check on your vacation property in real time right from your smartphone.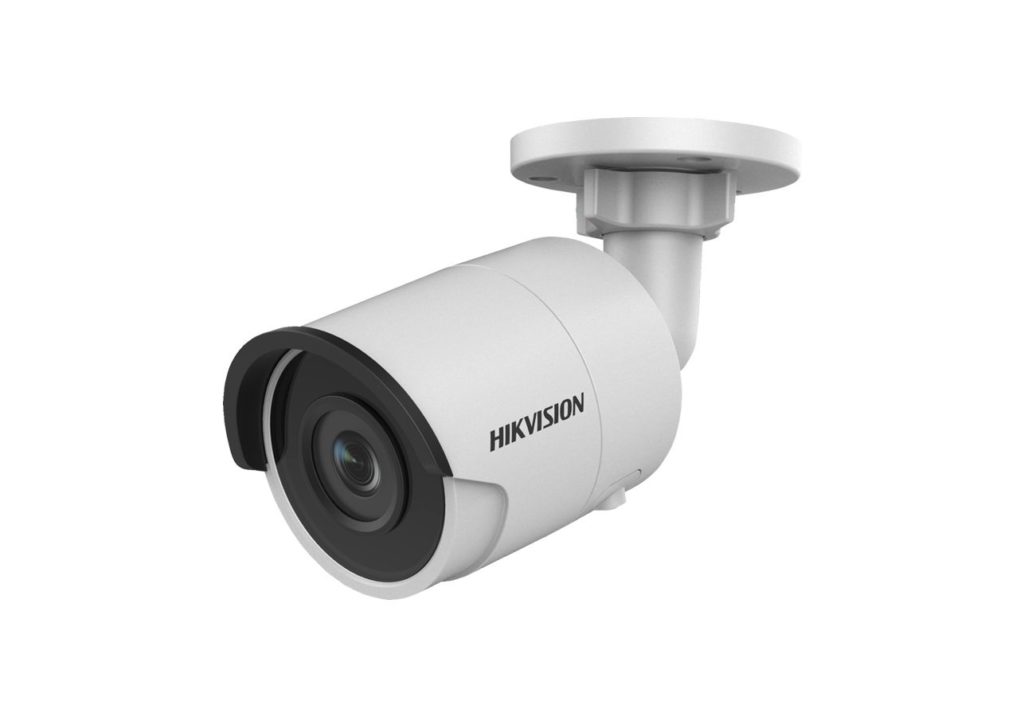 Many of the cameras even allow you to send real-time videos to devices other than your phone, including your home or work computer, tablet, or laptop. And they can send you notifications if something is up. That way, you can quickly alert the local authorities and keep your home secure.
Install environmental sensors to protect from hazards like fire
The tips we've given so far all work to prevent a possible break-in, but sometimes threats to your home can come from inside the house in the form of accidental fires, gas leaks, or burst pipes.
Ask an electrician to inspect your home before you leave and look over everything to make sure there are no faulty wires or other potential fire hazards is a good idea.
Having smoke, CO, and flood sensors go a long way to making sure that if there is ever an issue, you can solve the problem quickly with minimal risk to your home.
Burst pipes are a common issue in many homes up north, and having a smart thermostat eliminates the risk of forgetting to turn on the heater before you leave for Christmas vacation. An example of a high-quality smart thermostat is the Honeywell T6 Pro thermostat, which can be easily installed and provides a host of programmable customization options at an affordable price.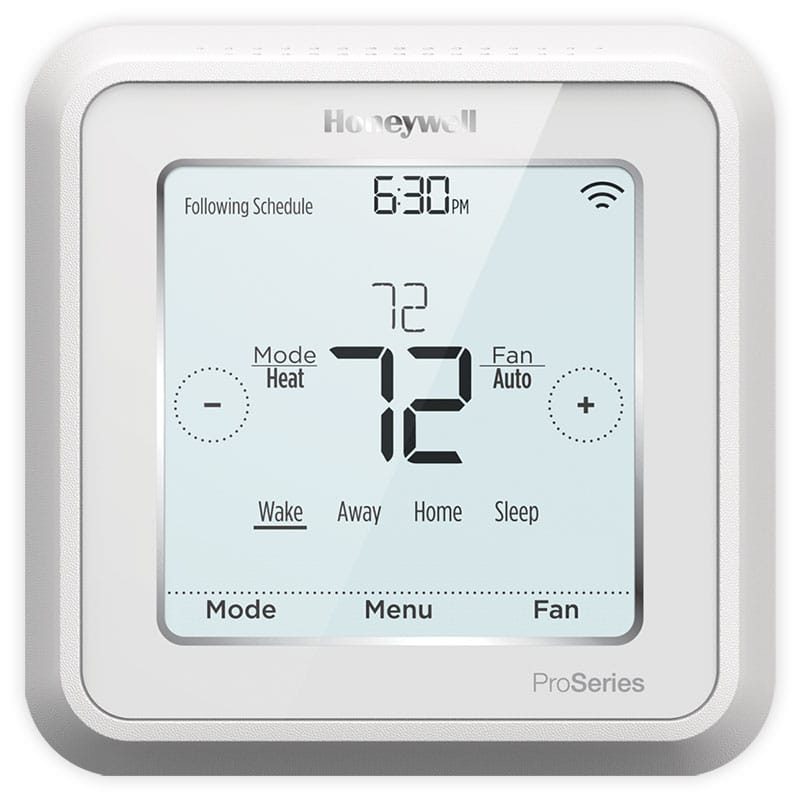 Remember to check the batteries in your sensors if they're fairly dated and you can't remember the last time you opened them up. A lot of people overlook this one because batteries typically only need to be changed every few years.
Regularly check all your security and safety devices—motion detectors, cameras, and smoke detectors—to make sure the batteries won't fail while you're gone. Even if something is hardwired, it may have a backup battery in case of power outages. Opt for high-quality batteries over budget batteries, as you're likely to get more life out of them.
Unplug everything that you won't need
Unplugging items like TVs, computers, coffee makers, fans, and lamps will both reduce the risk of fire and save you money. The power used by plugged-in electronics while they're not in use, sometimes called phantom or standby power, accounts for 5–10% of residential energy use and costs each household around $100 each year.
Unplugging devices also protects them against electrical surges, which can short out expensive equipment or cause fires. Electrical fires account for 13% of total residential fires in the United States. When you're away from home, there's nothing you can do to stop these fires when something malfunctions.
Get someone to look after your home in your absence
As important as it is to have advanced security technology, the real deterrent to possible break-ins or vandalism will come in the shape of someone physically in your home and creating a presence at the property. The outside of your house shouldn't look unattended or abandoned at any time.
Don't have neighbors? Think of maybe hiring a property management company to monitor the property and grounds.
Having a friend stop by every so often to mow your lawn is a big help, but if nobody's around for that, hire a landscaping company to come by and take care of the property.
Conclusion
Follow these instructions and you'll be guaranteed to have a stress-free vacation and a secure house. We live in unsafe and uncertain times, but there are a few time-honored approaches that have kept people safe for decades.
By combining these strategies with the latest in home security and automation technology, you can leave your vacation home knowing that when you return, your home will be as pristine as when you left it.